Our campaign "A gift of friendship" is a movement started this year during "Joy of Giving" week. This movement involves participation from our community and schools for extending their support, acceptance, and time as friends to children with special needs.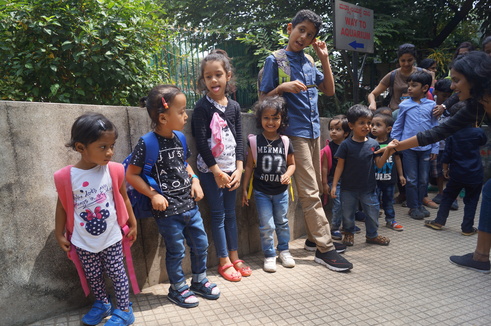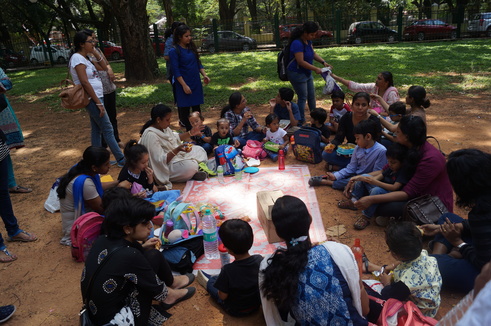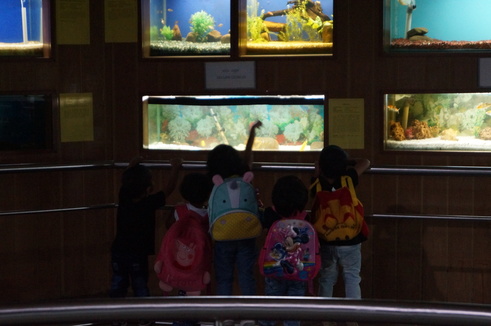 Inclusion starts with an 'I'.
Hence we decided that it's time to let our children celebrate each others uniqueness and have fun with other children. 
We at PlayStreet Specially Abled Educare Trust, organised the first ever inclusion event. The inclusive picnic was conducted on the 27th of October by joining hands with a mainstream school. The purpose of the picnic was to create a space where Children with special needs as well as children from a mainstream school could interact and have a good day of fun together. This is a very small early step to create acceptance in young children from the beginning.
The picnic was held at Cubbon Park in the morning and it went in till the early afternoon. The children were accompanied by therapists, special educators and parents to the different sites which included the aquarium and the children park. Volunteers were invited from Montfort College to participate in the inclusion program so as to create an awareness among the youth. There was an amount of interaction and sharing that was observed among the kids during snack time.
The children were most excited in the park as they laughed and had a great time with the same enthusiasm throughout the picnic.
One of our student counted the number of children every time we moved from one location to another.  A few of the kids shared their joy of seeing the fishes in an aquarium.
The aim of this picnic was inclusion and it was achieved to a certain extent. However, there is still a long way to go before a full level of inclusion in the society at large is achieved.
PlayStreet Specially Abled Educare Trust extends gratitude to the volunteers from Montfort College who came to spend time with our children. We would like to thank all the children, their families and staff from KidStreet Preschool and Daycare to co-organize the event and make it a reality.
We look forward to continued support from everyone and spreading the word on our initiative "A gift of Friendship", as Inclusion is a way of thinking, a way of being, and a way of making decisions of helping everyone belong. Let's make a new space, a better space for everyone !