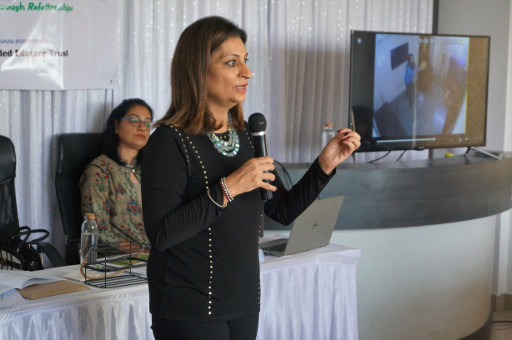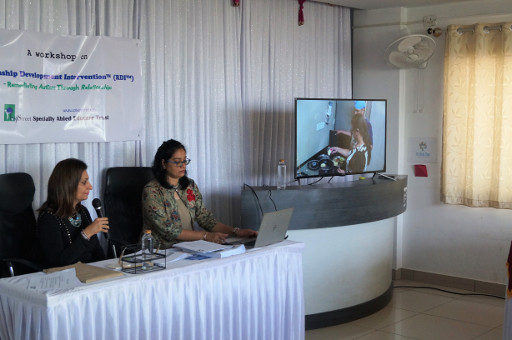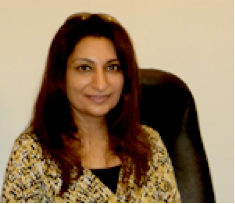 Mrs. Kamini Lakhani
Mrs Kamini Lakhani is Director of RDI Professional training for India and Dubai, Behavior Specialist and Director of SAI Connections. Read more about Mrs Lakhani here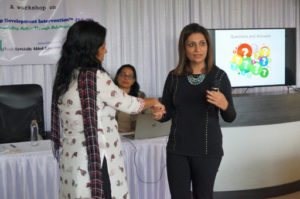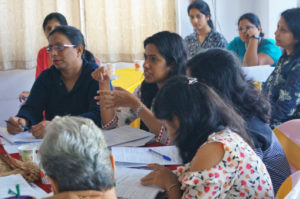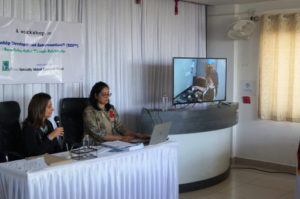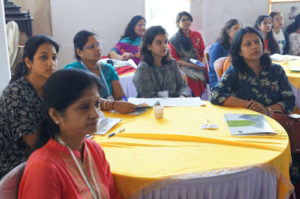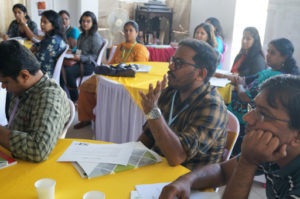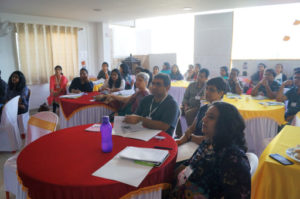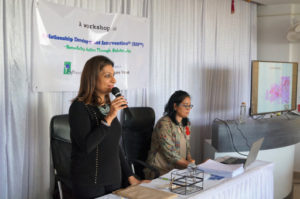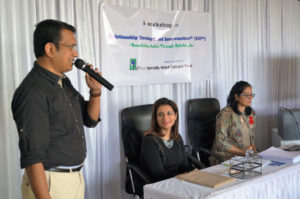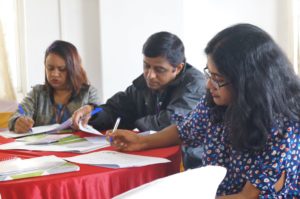 On 24th November, PlayStreet hosted a workshop for parents and professionals on Relationship Development Intervention or RDI. This was conducted by Mrs. Kamini Lakhani, Director of RDI Professional training for India and Dubai, Behavior Specialist and Director of SAI Connections, Mumbai.
This workshop had around 30 participants, including both parents and professionals. Over the course of the day, Mrs. Lakhani was able to discuss a new perspective about autism: what autism is, the core issues of autism (difficulties in motivation, communication, emotional regulation and flexible thinking), what RDI is and how it differs from ABA as an approach. This was reinforced with a variety of video presentations that helped the participants put their new knowledge to practical understanding.
We got overwhelming positive feedback from the parents after the workshop with many of them stating that they now understood their child better and the importance of the building a relationship with their child, how now they understood about guided participation and what happens when it doesn't develop between a parent and a child and most importantly about the importance of developing co-regulation and dynamic intelligence first more than speech or academic skills.
Here's what some parents had to say:
"This workshop helped me to understand more about RDI and how it fits my son's needs. It also helped me understand how dynamic intelligence helps in developing executive functioning."
"The workshop highlighted to me the importance of a parent-child relationship. RDI is a new concept for me as a parent; this workshop helped me understand the very essence of seeing my kid as someone who will grow up to be an independent being"
"What I learnt - Believe in your child's potential; patience is a virtue (which I lack due to stress) and parents are the best therapists when guided by RDI consultants."
"The videos were really useful in helping me understand how RDI is used with children with ASD. It also gave me ideas I could use for co-regulation. "
When: 24-Nov-2018
Where: PlayStreet Specially Abled Educare Trust (click here to find location)
Timing: 9:00 am to 4:00 pm (Lunch and tea/coffee will be provided)
Charges: ₹ 2000
Registrations Closed
Topics Covered
1. What is Autism
2. Myths about autism
3. Videos of students of all ages, all level of severity
4. What is the RDI Program
5. How it addresses the core deficits of Autism
6. The difference between ABA and RDI
7. The principles of guiding- framing, scaffolding and spotlighting
8. What does every parent want for their child- how to achieve it through RDI
9. Hands-on exercises related to working with your child/student
10. When parents become empowered - how it is a win-win situation.