The most important component for children with Autism is Routine. And with the change in routine with closure of schools, therapy centers, lack of social interaction, outdoor plays, it has made a huge impact on children with ASD.
HOW TO FORM A ROUTINE AT HOME
Wake the child up at the same time as on regular school days(set a time to get up everyday).
Form a time table which includes play time, study time, screen time, lunch time, snack time etc.
To give a sense of structure to your child at home, create a visual routine. Introduce them the routine at the beginning of the day visually(take photos of the plan that you have for a day and put them in order).
Use pictures/ visual cues to show your child what they have to do (for example, take a series of pictures around brushing teeth, washing hands. etc)
Form Task Analysis for the household activities (breaking down a skill into smaller, more manageable components).
HOW TO FORM A TASK ANALYSIS?
Choose a task with Start to End (Example- Washing hands- Turn the tap on, Apply Soap, Rub, Wash).
Complete the task yourself or watch someone else and record the steps.
Discover the starting point based on your child's understanding and abilities.
Start with small steps so that your child can succeed.
Try the sequence of steps with another person in the house and see if the other person is able to follow the steps being taught, then the skill has been successfully broken down.
If required, take picture cues for each step for a reference for your child.
The task can be taught using the prompting strategy that is suitable for your child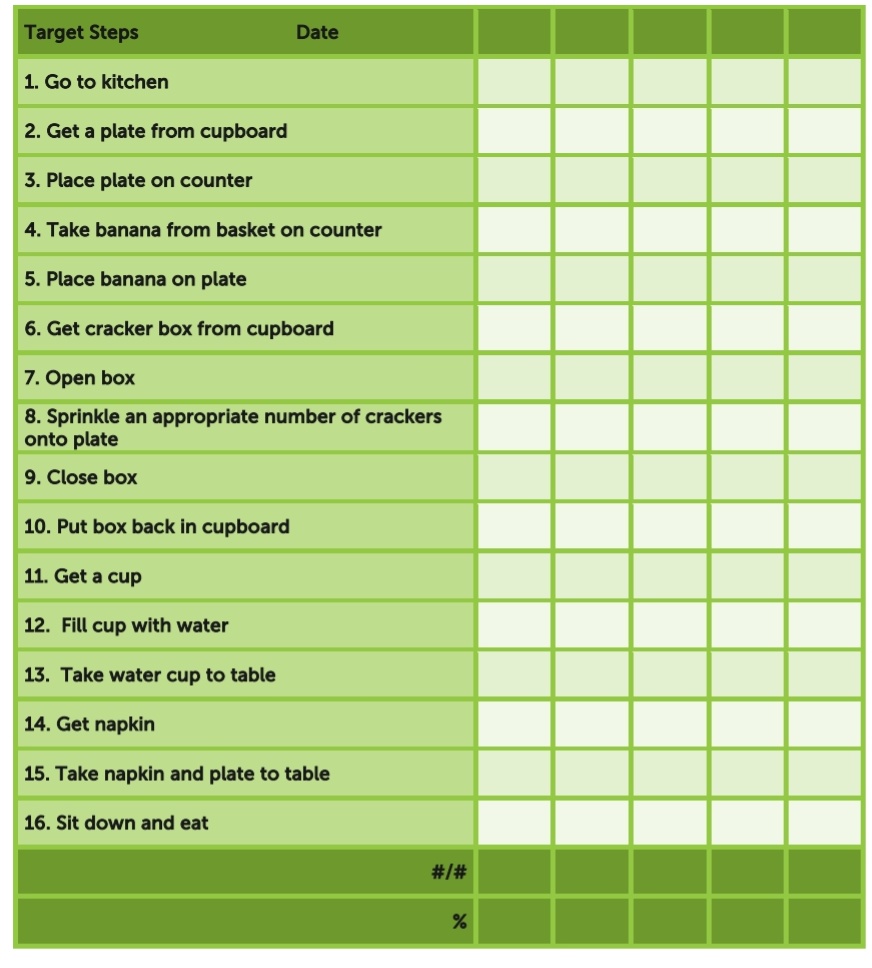 You can use the above format to create any task analysis for your child.
INTRODUCING NEW ROUTINE
REDUCING SCREEN TIME
Add screen time to the daily schedule.
use the timer so that the child is aware of how much time is left.
don't provide a difficult task right after the screen time, it will be difficult for the child to transition from one activity to another, provide a simpler task (like having a snack).
using apps like visual countdown system and visual timer.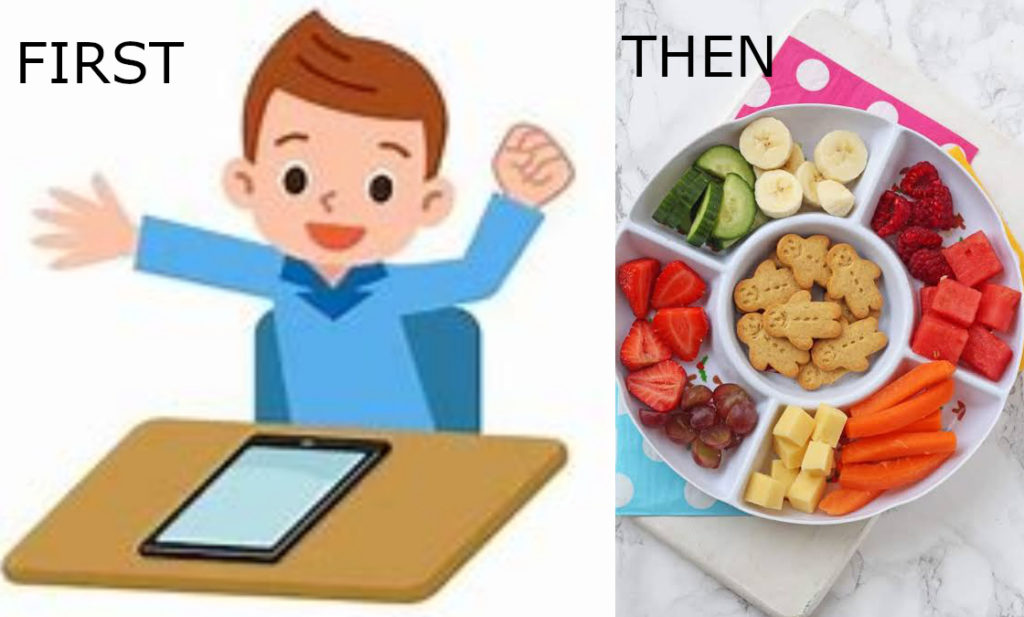 2) CREATING TO – DO – LIST
This will help teenagers to organize their work/studying space. 
They will be able to prioritize most important and least important work.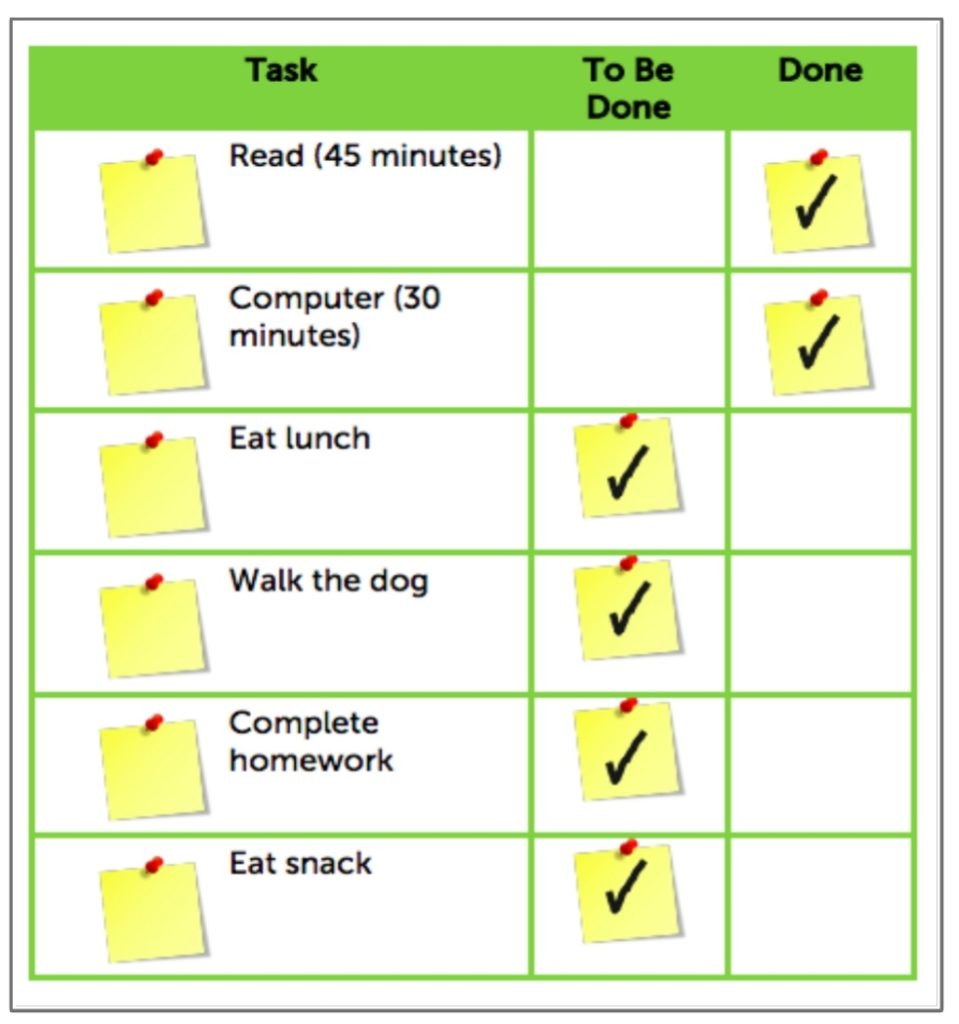 3) SETTING WEEKLY GOALS (Decision Making):
This will help children/teenagers to think creatively and decide for themselves.
It will also give them an opportunity to think of new activities, while still in 
ACTIVITIES TO ENGAGE CHILDREN DURING LOCKDOWN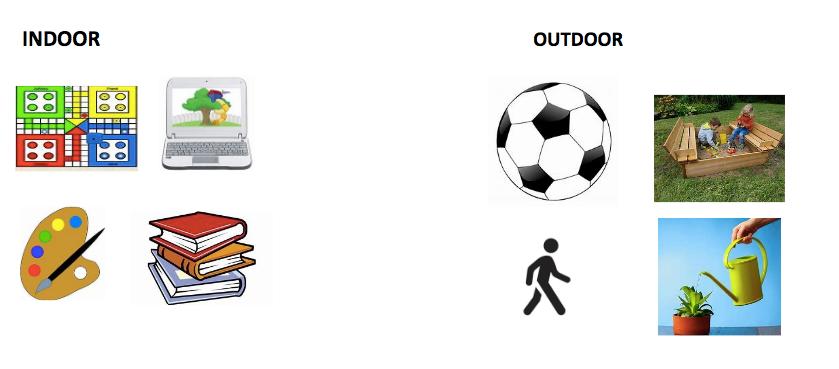 MAINTAINING PHYSICAL FITNESS AT HOME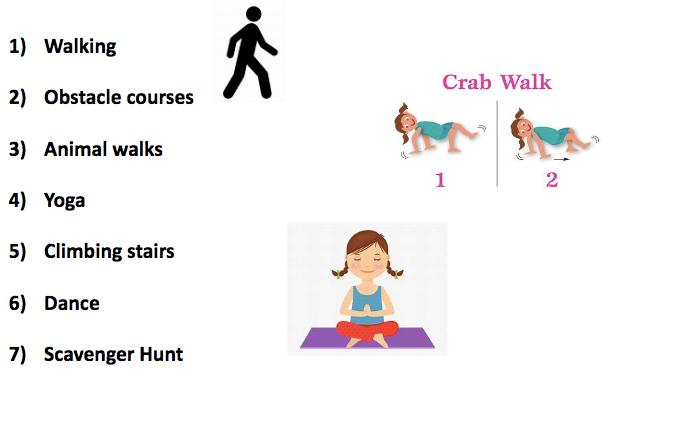 A LOT MORE ACTIVITIES LIKE:
cooking, baking, gardening, dancing, singing , and listening to music can be introduced as a part of routine.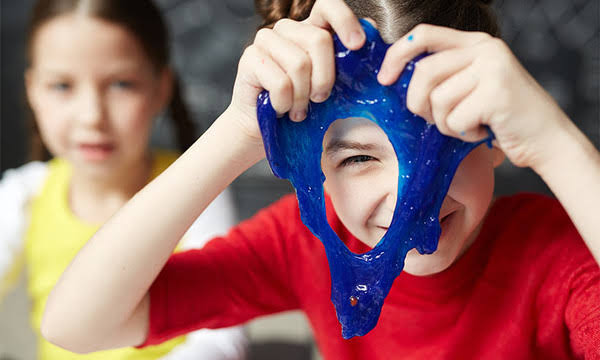 EXPLAINING ABOUT CORONAVIRUS- COVID 19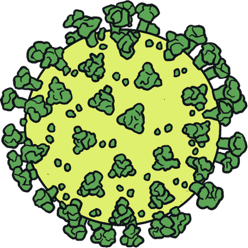 Describe the current situation and tell them about Coronavirus, social distancing and lockdown in simple language.
Use direct and clear language to explain about the situation instead of using phrases such as " She is under the weather" , "he got flu" , "She is scared about the virus, as it can be confusing for the child with Autism (Lipsky,2013). You can make use of phrases- "The coronavirus is a type of germ. These germs are very tiny, and when they get inside your body, they can make you sick".
Use a social story that helps them understand current situations (Wong et al., 2014).
Provide visual support to guide them on coronavirus specific rules and behaviors. The "rules" -around how we greet people (e.g.no more handshakes), how we interact with people, even family members (e.g. social distancing), and how often/when we wash our hands (e.g. every time we come inside).
EXPRESSING SELF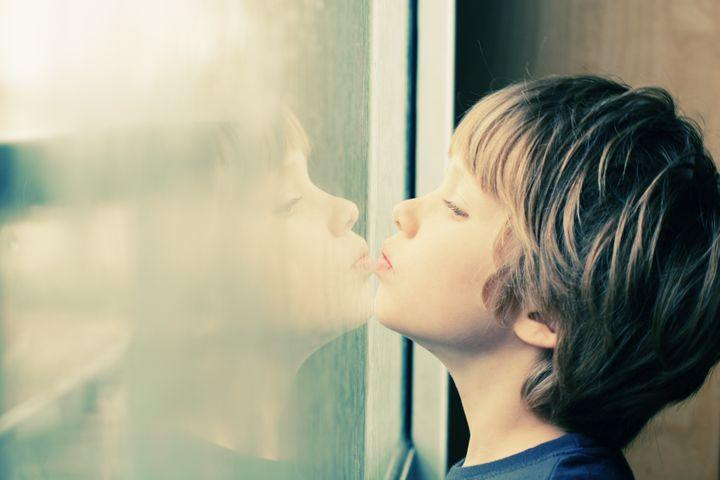 Children with Autism are often not able to express themselves due to communication difficulties like communication delays, limited verbal or nonverbal skills, social communication deficits or difficulty in comprehending feelings and emotions.
Provide opportunities to everyone in the family to express their feelings through discussions, writing, movies, or role plays, which might encourage your child.
Feelings and needs can also be communicated through alternate forms of expression such as the use of augmentative and alternative communication (e.g. PlayTalk, iPad, pictures), listening or playing music, dance, yoga, and various visual art forms. 
WAYS TO SUPPORT PARENTS MENTAL HEALTH DURING LOCKDOWN
As a caregiver, you are focused on your children during the time of pandemic but this pandemic has an impact on everyone in the family. It is important for you to look after yourself too. This will help create a positive and bright environment for your children. Things you can add to your routine:
Meditation
Watching a show
Exercises
Interacting with friends and family over video calls.
Finding a hobby with your child (baking, dancing, puzzles, watching a favorite show, art and craft)
Keep extra time for yourself.
Connect with other parents who are in a similar situation.
It is a difficult time for everyone. It is important to look after yourself and deal with situations calmly and offer support to your child. If you may have any concerns you should reach out to your child's therapists, teachers and mental health experts.
REFERENCES:
Alberto, A.A., & Troutman, A.C. (2003). Applied behavior analysis for teachers. (6th edition).
https://kidshealth.org/en/parents/coronavirus-autism.html#:~:text=The%20coronavirus%20(COVID%2D19),who%20have%20trouble%20with%20change.
Hume, K., Waters, V., Sam, A., Steinbrenner, J., Perkins, Y., Dees, B., Tomaszewski,B., Rentschler, L., Szendrey, S., McIntyre, N., White, M., Nowell, S., & Odom, S.(2020). Supporting individuals with autism through uncertain times. Chapel Hill, NC: School of Education and Frank Porter Graham Child DevelopmentInstitute, University of North Carolina at Chapel Hill.
Ten Tips for Talking about COVID with your Kids: https://www.pbs.org/newshour/health/10-tips-for-talking-about-covid-19-withyour-kids
Lipsky, D. (2013). How people with autism grieve, and how to help: An insider handbook. Jessica Kingsley Publishers. London, England.