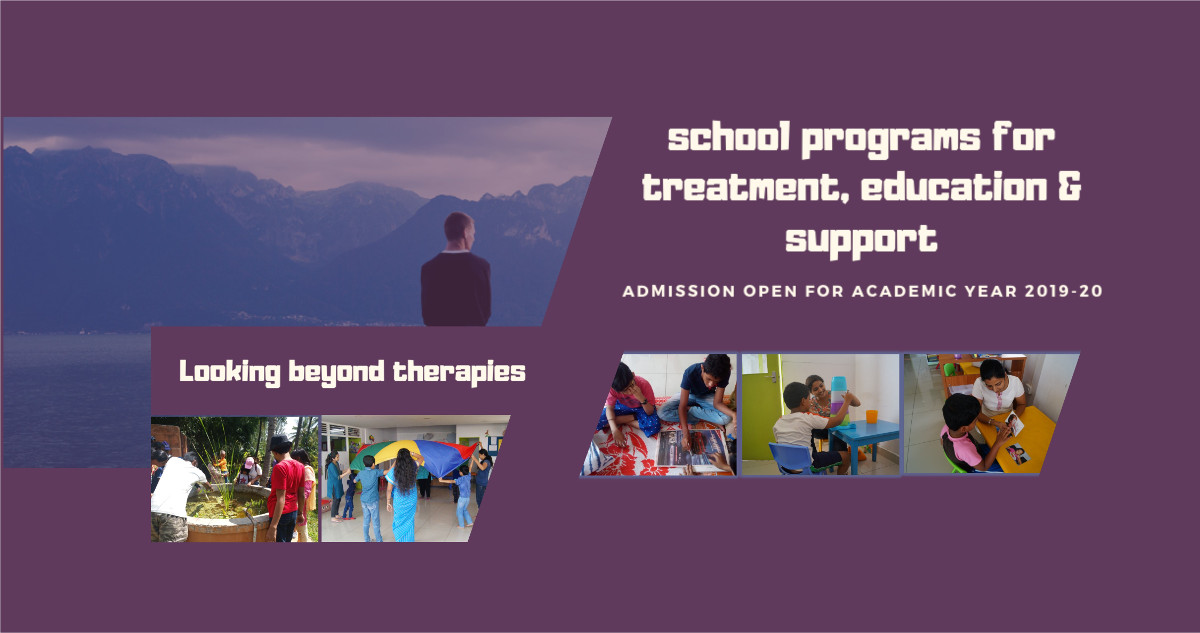 PlayStreet has been providing integrated therapy services since 2012. As the name suggests, "play" has a very important role in PlayStreet. Our vision is to find solutions that enable our children to 'enjoy' play, find enjoyment in interacting with others and connect with us before they even begin to learn. So our array of services are based on the vision of providing naturalistic approaches.
If you would like to to explore your child's schooling needs then please register here. We will get back to you.
Stage of development based intervention
Our school programs cater to children at different stages of their development with each school program having different focal points
The entry level sub-program is called the NAUTI Program and its focal point is parent empowerment, where parents are made to understand the importance of communication and the strategies needed to develop communication and interaction with their child.
After the NAUTI Program, the students move to the next sub-program called the CATERPILLAR Program. Here the focal point is play and early skills development. In this program, the emphasis is given on developing play skills and also developing other skills using play.
The last sub-program is called the BUTTERFLY Program and is an emulation of a regular classroom environment. The focal point of this program is to develop readiness for Group Instructions, Academic readiness and Social Skills.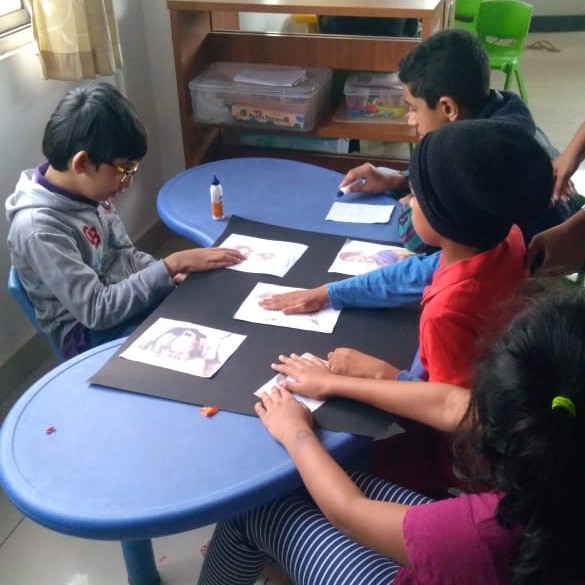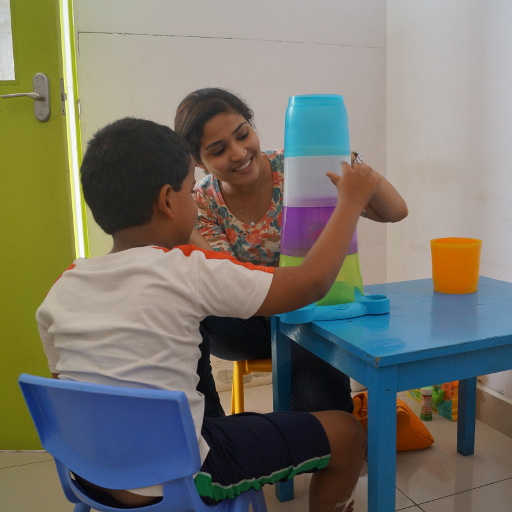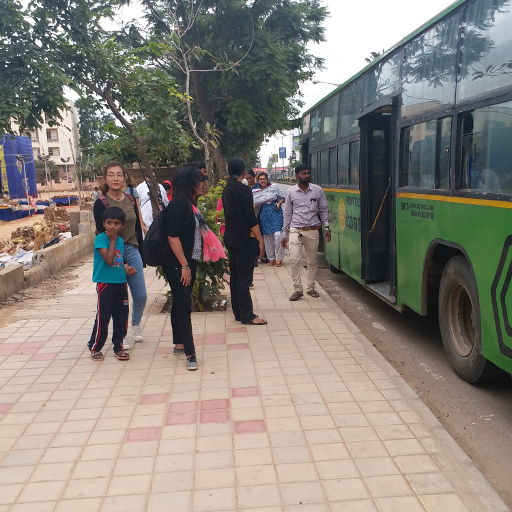 Therapies in all the school programs
PlayStreet has embedded following treatment therapies in all the school programs to develop the required skills:
Interaction Program & AAC (Alternative and Augmentative Communication) for developing language, Communication and Cognitive Skills
Yoga - helps child's motor skill, social skills, confidence, self-awareness, attention, calmness and much more
Brain Gym - helps to improve learning, body awareness, motor planning and coordination
Movement Therapy - is fun for kids which helps in visual movement calculation, auditory receptive processing and cognitive thinking approach to improve behavioural, emotional, academic, social, speech and language skills.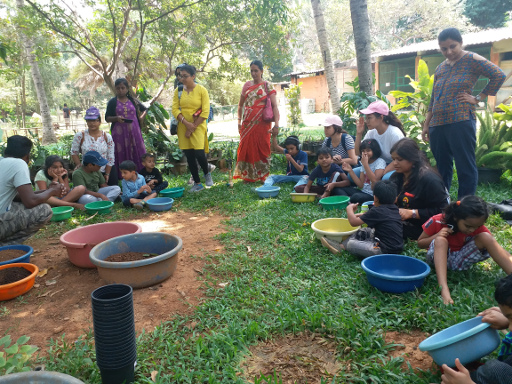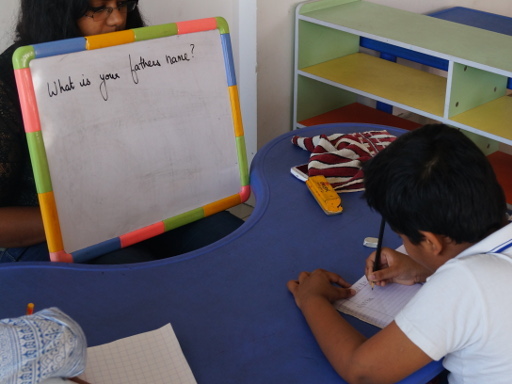 Parent Empowerment
The third array of our services is aligned with our most important vision which is Parent Empowerment. We make sure that parents understand that they are the most important part of our team, and hence our motto is "One child, One goal, One team". We have been constantly improvising our trainings to make them more effective by helping families to integrate the therapy goals into the natural situations.
Tracking progress
We use an online app called "Goal Track by unkludge.com" which is an endeavour to ensure that therapists and parent can interact and record their work which goes a long way in helping the child and keep track of the milestones achieved so that we understand and applaud how far the child has come despite the odds against him/her.
Communication
Developing communication is our prime focus and we use an AAC solution called PlayTalk to give alternative avenues to a child for sharing his/her needs and views.
Curriculum
We follow a developmental milestones curriculum integrating it with the mainstream curriculum, thus our Special education provides services beyond Reading, Writing and Arithmetic. Our students learn Science and Social Science too.
The outcome
The outcome of our school program is to develop skills in the areas of :
Physical and Motor Development
Emotional Development
Sensorial Development
Language Development
Cognitive Development
Social and Personal Development
Creativity and Imagination Development
Daily routine
Our students receive individual therapies a few days in a week. These therapies include Speech therapy, Oral Placement therapy, Occupational therapy, Special Education using latest teaching approach. The other activities done by our students regularly are cooking, yoga, games, music and having lots of fun. Our students go for a field trip every month. Our students participate in events every month. They perform twice a year during Xmas Carnival and Annual Day. Out students and their families put stalls during Diwali Mela and give experience to students to sell the food and products made by them.
Why PlayStreet stands out
PlayStreet stands out because our students are always the centre of our thoughts. We have moved beyond conventional therapies and provide functional activities which lead our students towards readiness for quality of life. We use latest approach like RDI, HANEN, Play therapy, and use technologies like Goal Track, PlayTalk. Empowering parents and training the staff never stops at PlayStreet.
After School Program
We also provide integrated therapy program in the afternoon to students who are already going to other mainstream schools but need more support for skill building.
The Team
"Coming together is a beginning, staying together is progress, and working together is success." – Henry Ford
When our families, therapists, support staff come together, something incredible happens - teamwork happens the way it's supposed to happen. Things change when everyone on the team is equally invested in the overall purpose and goal. You find yourself working faster, finding mistakes more easily, and innovating better.
That is why our motto is – "One Child. One Team. One Goal"
Testimonial
My daughter had therapy sessions in the AfterSchool programme and then joined the Caterpillar programme in Playstreet School. It's been more than a year now and she has made good overall progress. She has started using PlayTalk for communication. Her speech therapist found out that she could type words on PlayTalk - which was an amazing thing for us. The Oral Placement Therapy is helping her with clarity of speech, oral sensory and feeding issues. Her interest and ability to play has gone up. Task completion, sensory integration, self-help skills, writing have improved as well. We really appreciate the sincerity and hard work of all therapists under the excellent professional guidance of Directors of PlayStreet. Parent education, free camp on oral placement therapy, seminar on RDI and biomed were other highlights of the year. -- Mother of a six year old with Autism attending Caterpillar Program at PlayStreet
Testimonial
My daughter needed help with her hyperactivity, limited fine motor skills, poor focus and pragmatic speech. The Therapists at Playstreet- Ms. Sonali, Ms. Laya, Ms. Yeshi, (and Ms, Rosemary when Ms. Laya was away) worked their magic over the course of 7+ months and we are confident that our daughter's future is bright. Our daughter is more social, more confident, writes well, and is more attentive with reduced tantrums. She is able to converse way better. We recognize and respect the skill, guidance and patience of the Therapists- their instruction / training has played a very vital and pivotal part in our daughter's development and her overall outlook. We appreciate the leadership team of Ms. Mini and Ms. Shereen - their positive influence lays the foundation. We would also like to recognize and thank the support staff -Ms. Selvi whose supervision was gentle yet firm, and Mr. Ajay who was our interface for everything else. -- Father of a student attending AfterSchool Program at PlayStreet