This blog is inspired and co-authored by a 9 year old girl Vaishnavi who reminded me to stop and smell the aroma of rains once again. 
On a beautiful evening in Monsoons I was spending my day in a usual hustle of therapies, diet, goals, progress and discussing it with my friends when it started to rain. We all started to move in except Vaishu and Abhi who wanted to play in the rain. We were worried that they would get dirty and wet and fall ill, but Vaishu 9 years and Abhi 7 years found their little ways.
When I saw Vaishu and Abhi playing in the rain, I realized that it rains every day in Bangalore in Monsoon, but not even one single day I stopped by to enjoy it with Dyutit. Dyutit who loves rains but does not know to explore more and thus has no way to collect memories to remember when he grows old, because like every other child with Autism his life is also more about therapies, discipline and structured timetable where people around him have forgotten that all their worries are leading to a childhood unlived.
I asked Vaishu to pour her ideas into my head so that I can create some moments with Dyutit. Vaishu with spark in her eyes and thunder in her spirits wrote a few ideas for all parents who have forgotten to stop by. Vaishu in her first ever blog tells us:
Why worrying about work all the time when you can halt for a moment and watch the rains with your family while peacefully drinking chai.
It's all about the puddles. Jump in puddles, jump over puddles, jump around puddles. Watch patterns in the water while other kids jump in puddles.
Make paper boats and sail them in a really big puddle.
It's a visual treat seeing a lot of paper scraps floating in the water and watch them go with the flowing water.
Let's put on a raincoat and play in the rains.
Make mud pies. We can always wash hands later.
Blow bubbles. There's something really cool about watching them pop while the rain falls.
Collect the rain water in a bucket and use it next day to water the plants.
For some more fun, catch raindrops with your umbrella.
Catch raindrops on your tongue. Then try catching them on your hands. Or fingertips. Or toes. Or nose.
Smell the fresh aroma of the soil.
Watch it stop and look at the newly washed trees and plants.
It's super fun to wipe away the splashing water with a wiper.
Look for worms and rescue them from the middle of the sidewalk while out for a rainy walk.
Wait for a rainbow after the rains.
Let's listen to her lovely ideas and take a break for a few minutes every day to weave the childhood memories with our children. The first thing I did on reaching home was to take my son out into the rain and seeing him splash around and smiling made my day.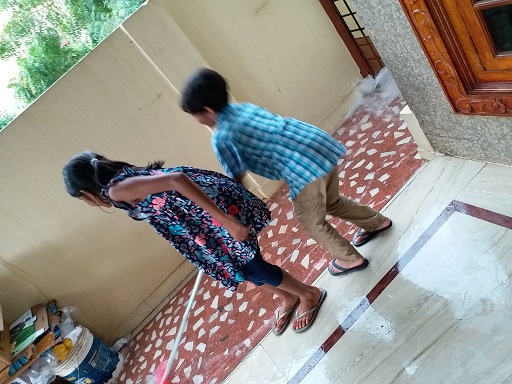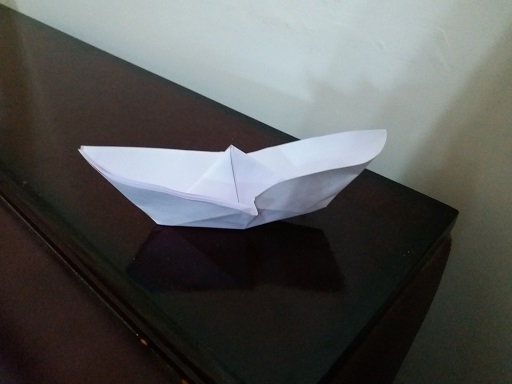 I was sitting with eyes closed
As usual worried about what is in store,
Forgetting to acknowledge the gifts we have got
Marking the day as just another in my galore,
I heard dripping and dropping in a steady beat
I opened my eyes
And looked up at the rain,
And it dripped in my head
And flowed into my brain,
There it slurred my thoughts
Thinking of mud, cold then shivering and what not!
Then I saw a few kids
Stepping softly and walking slow,
Dipped into the ideas which seem to overflow
On how to enjoy every single drop and laugh at every other splash
To breath every moment and the childhood flash
Oh! how I realized the life unlived,
For me and for my boy
Now I know that something has to change
I'm just not the same since there's rain in my head.